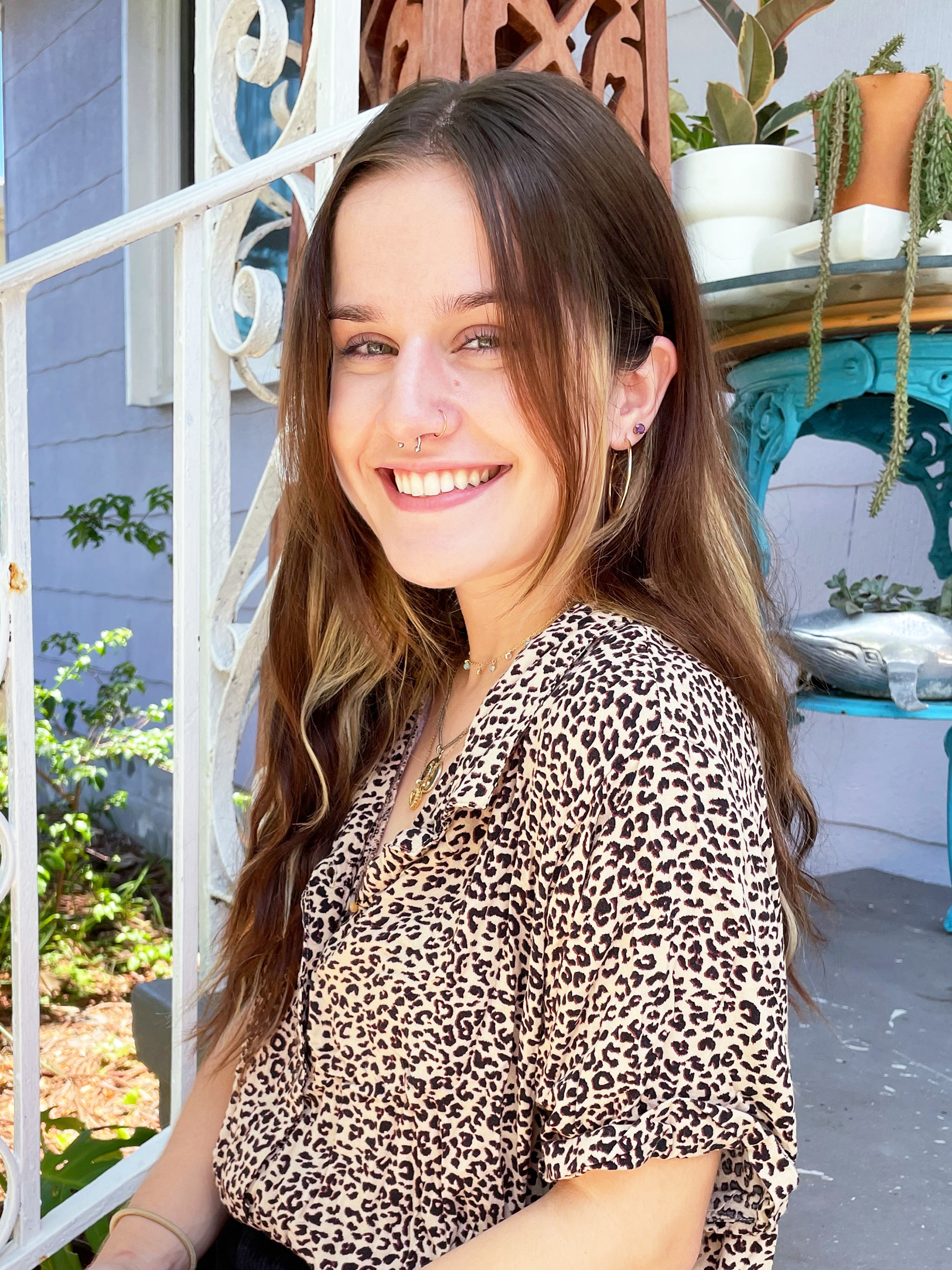 Abigail Caryn Altieri (she/her) is a graphic designer and multidisciplinary artist. She is currently pursuing a BFA in Graphic Design at the University of Florida. In her career, Abigail hopes to use design as a tool for communication and change. 
She loves plants, typography, sustainability, tofu, cats, sewing, everything nature, and all the other great parts of life. 
Abigail offers free, pro-bono work to grassroots organizations with a focus on social justice. Please inquire in the contact form section if you could use any design or creatively-oriented services.